Setting up and Using the Volume Shadow Copy Service
Setting up Shared Folders (Part 1 of 3)
Preface:
Here I will demonstrate how to share a folder, this is a very important part of VSS
Method:
Click Start then "My Computer"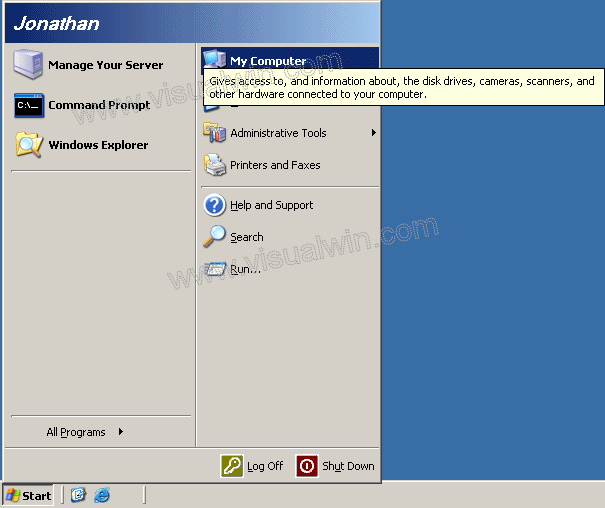 Go to the directory above the one you wish to share. In this example I will share the folder "folder" on G: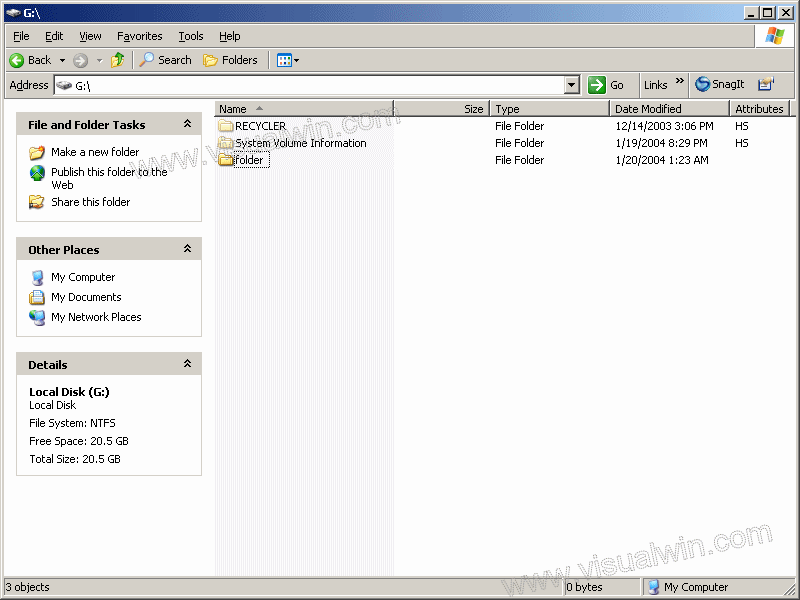 Right click the folder and click "Sharing and Security"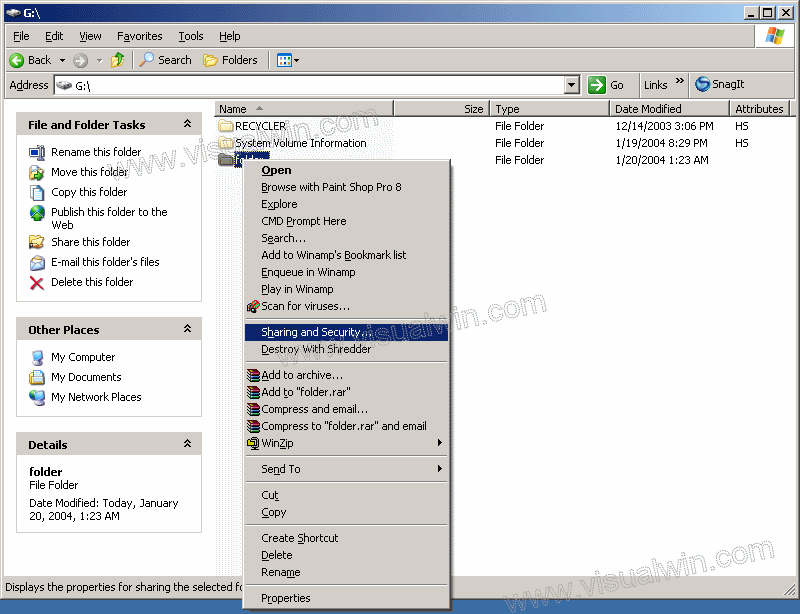 Click "Share this folder" than if you would like, change the name of the desired share. After you do that, click the "Permissions" button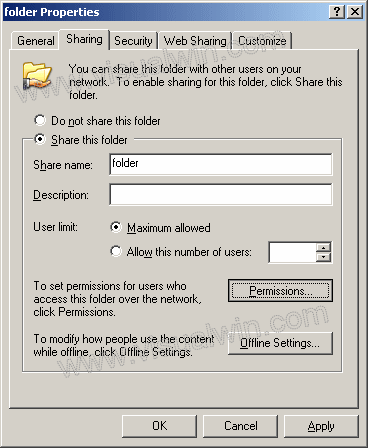 Now you can change who will have access to what on this shared resource, but for the sake of this tutorial, we will give "Everyone" "Full Control". After you select "Allow" for "Full Control", Click "OK" and "OK" on the Share window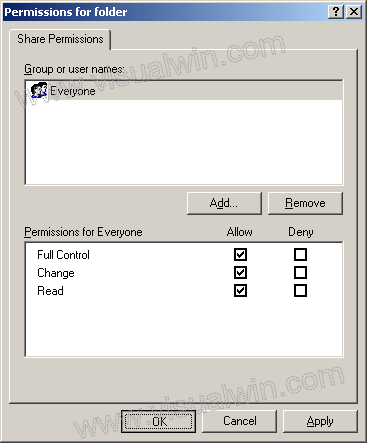 Go back to the folder above the shared one in Explorer and you will see a hand under the folder icon which shows that the folder is now shared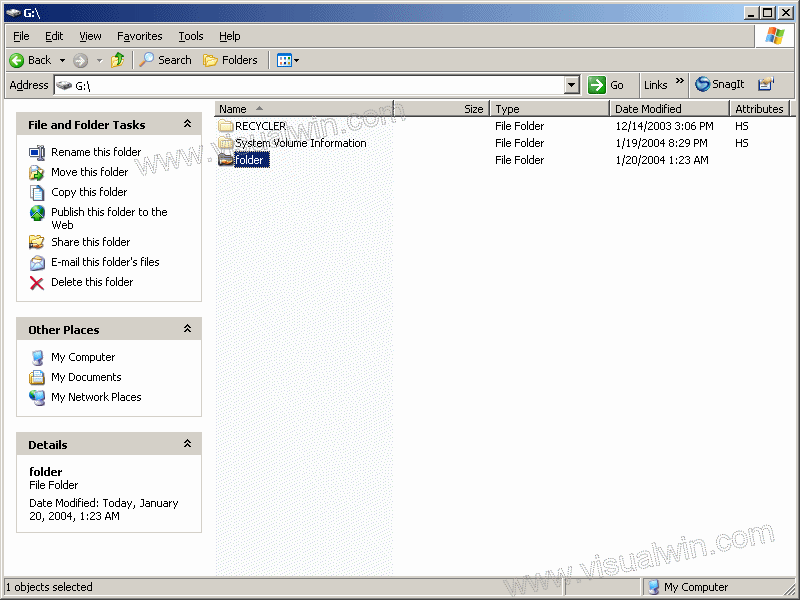 And that's it for the sharing section. Continue on to part 2 for setting up VSS.
Copyright © 2002-2022 Jonathan Maltz. For trademark/copyright information, click here. About me. Main page. Contact me.