Setting up and using FrontPage Server Extensions
Installing FrontPage Server Extensions (Part 1 of 4)
Preface:
In this tutorial, I will show the simple task of installing FrontPage Server Extensions. Probably a good tutorial to start the FPSE "series".
Method:
Click Start, put your mouse over Control Panel, and click Add/Remove Programs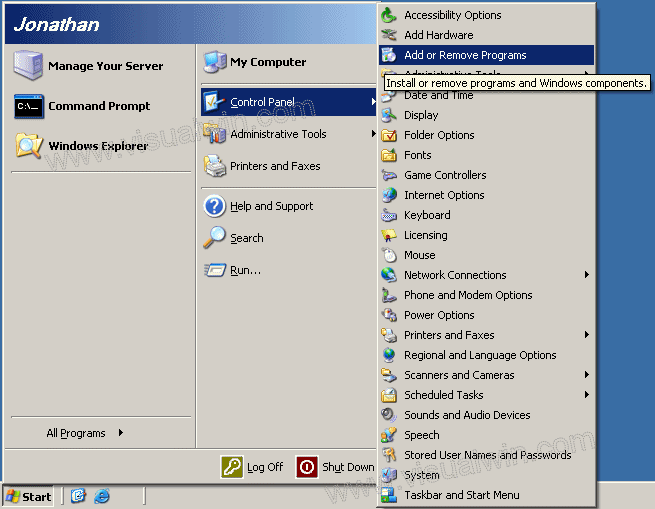 Now click Add/Remove Windows Components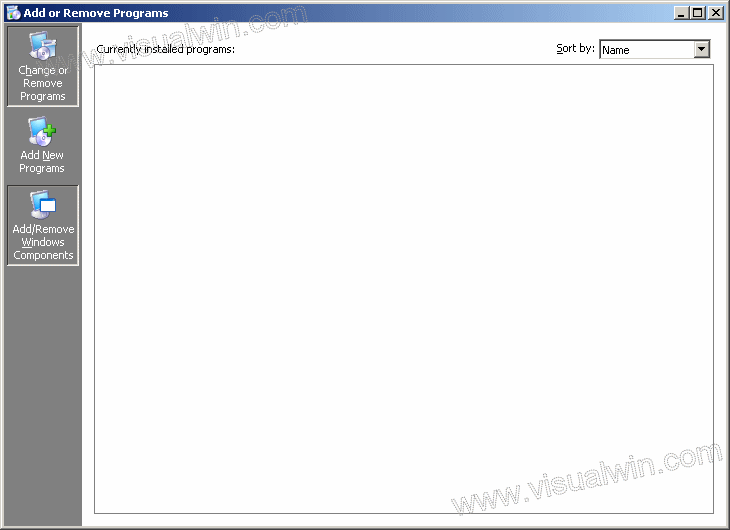 Click on "Application Server" and click "Details"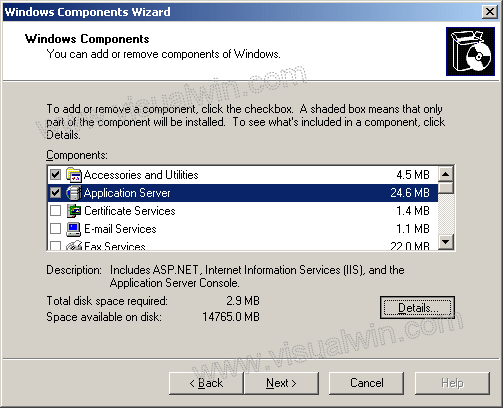 Click on "IIS" and then "Details"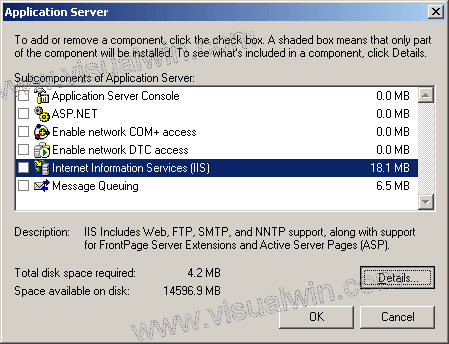 Put a checkmark next to "FrontPage 2002 Server Extensions" and then click "OK" twice, and then next on the original window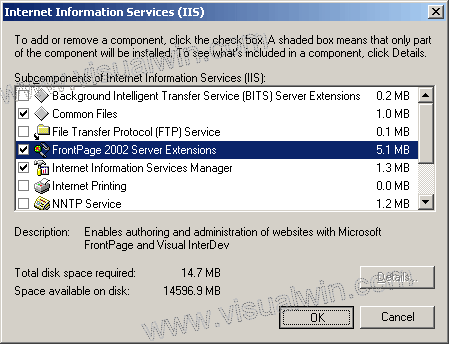 During the install you will be asked for your Windows installation CD, put it in and the install will continue

Click finish and that's all! But because we don't trust installation routines, let's go to the FPSE Administration site (we'll be going there a lot) and see if FPSE is really there. Because the port number that the new site takes on seems to be a little random, we'll use the Start Menu to show us the way. Click Start -> Administrative Tools -> Microsoft SharePoint Administrator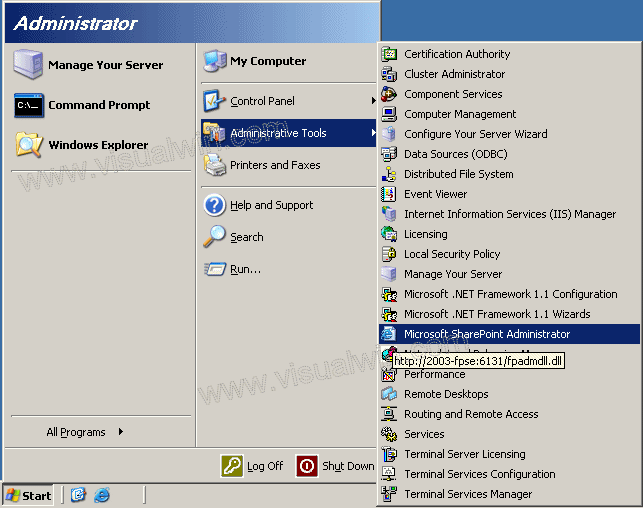 Looks good!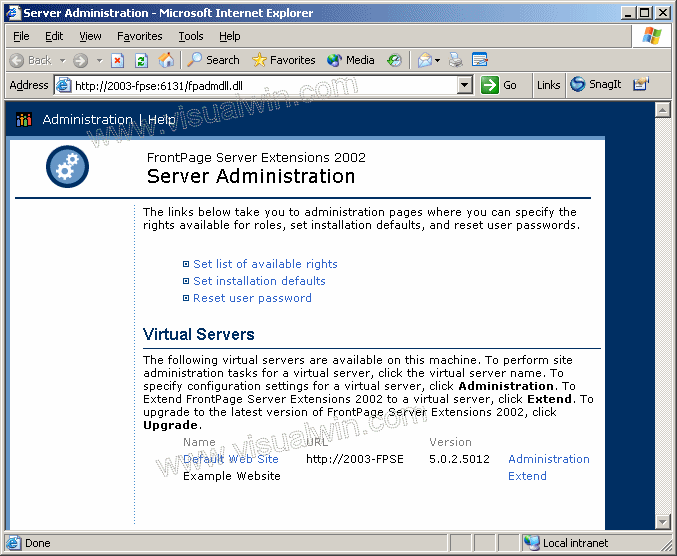 Continue on to part 2 for an overview of FrontPage Server Extensions, and basic configuration
Copyright © 2002-2022 Jonathan Maltz. For trademark/copyright information, click here. About me. Main page. Contact me.