Enabling the CD-Burning Service on Windows Server 2003
Preface:
In theory you should use a workstation to write CDs, but in the few situations you may find yourself with the need to burn CDs from within Windows Server 2003.
Method:
Click Start, Administrative Tools, then Services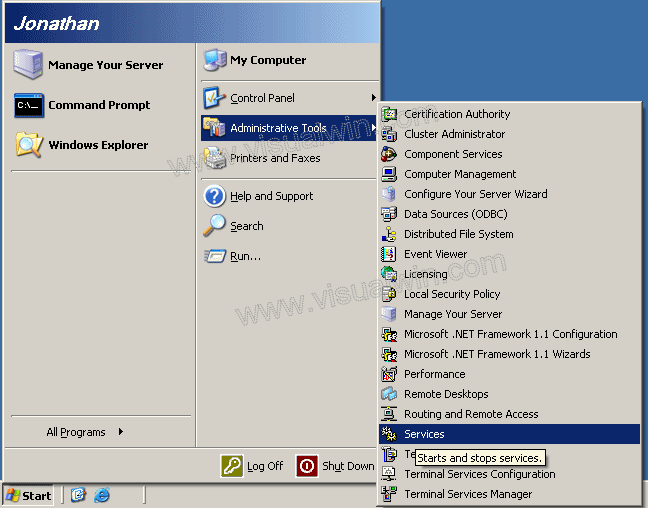 Scroll down to the "IMAPI CD-Burning COM Service", right click it and click Properties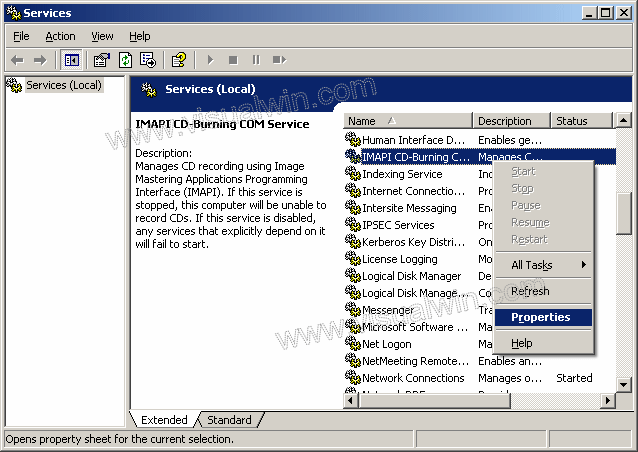 Set the Startup type to Manual, !Click Apply!, Then click Start.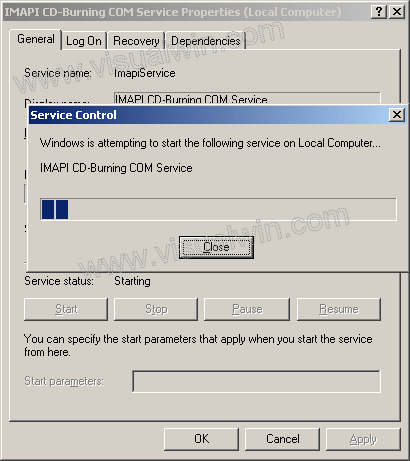 Press OK and we've enabled the CD burning service, install a CD burning program, and you should be able to write CDs. When you reboot, the service won't be started at boot, but when you try to burn a CD it will start (and when you are finished with the CD the service will stop again).
<-- Go back to the main tutorial page
Copyright © 2002-2023 Jonathan Maltz. For trademark/copyright information, click here. About me. Main page. Contact me.