Disabling Automatic Updates on Windows Server 2003, step-by-step
Preface:
Windows comes with a built-in feature to keep your computer always up to date with windowsupdate by including a program called Automatic Updates. Personally, I want to know when I'm updating my server and not let some program do it for me, so in this case we would disable it.
Method:
Click the Start button, then right click My Computer and click Properties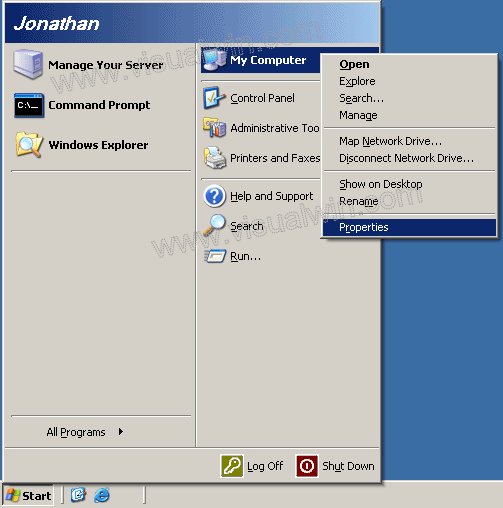 Now, go to the Automatic Updates tab, and click the checkbox (to de-select) "Keep my computer up to date..." and click Apply then OK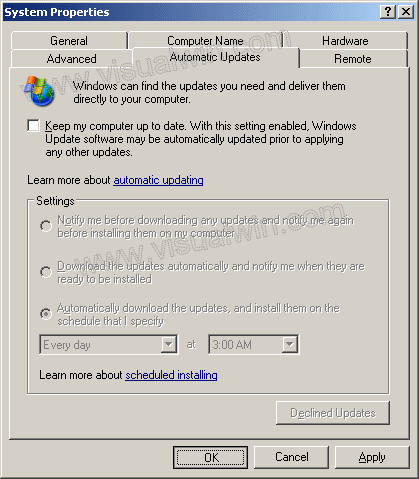 <-- Go back to the main tutorial page
Copyright © 2002-2023 Jonathan Maltz. For trademark/copyright information, click here. About me. Main page. Contact me.